Need Help?
If you need help or need to ask any questions, go to the admins. No question is too big or too small for them to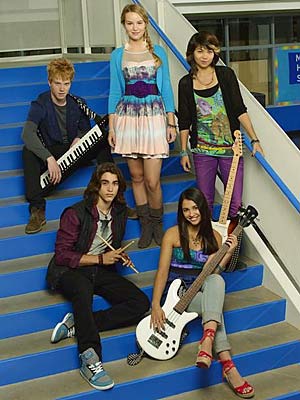 answer- they're here for you! If problems get too out of control, speak to an admin and contact
community@wikia.com
.
Oh My Gosh, Why Are Those Words Orange?!
Words highlighted in orange are only links to other pages. By clicking on them, it takes you to another page. You can create links on pages by pressing the button that looks likes three chainlinks linked together, located in the toolbar. (The toolbar only comes up when editing a page.) Be careful though, because some links take you to other sites. If you do not wish to go to other sites, do not click on the links that do so.
Editing
If you have any questions on editing, or would like some tips, click
here
! If you can't find what you're looking for there, go to the admins. Just make sure you know exactly what you're doing before you make any major edits- or any edits at all. You will be held accountable for damage you cause, and will have to fix it. Before you begin working on
Lemonade Mouth Wiki
,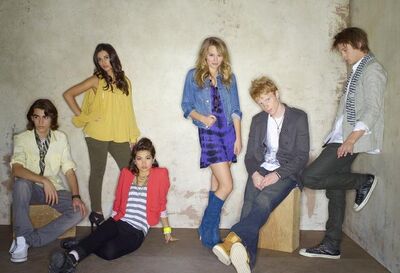 you must read the
Wiki Rules
first.
Other Users
If you are having any problems with other users, you can tell the admins and show them where it has happened. The admins have the power to block other users, and can help you solve your problem. If there are major problems that the admins cannot handle on their own, you can contact community@wikia.com for help.
Vandalism
If you know who has caused vandalism (destruction) to a page, tell an admin! If they cannot fix the problem on
teir own, click
here
to report vandalism.
Spam
If you cannot get someone to stop spamming (posting the same thing over and over, posting false information,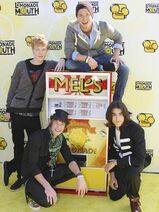 etc.), once again, go to the admins! If the problem still doesn't get solved, click
here
to report spam.
Other Wikis
If you are having intense problems with other Wikias, the admins should be told about it, if they haven't been already. Please make sure your problem with another Wikia is major enough to be reported before you do so. It is not fair to report other Wikias for the fun of it. To report a Wikia, click here.
Contact Wikia
~~*To contact Wikia, click here.*~~
Community content is available under
CC-BY-SA
unless otherwise noted.